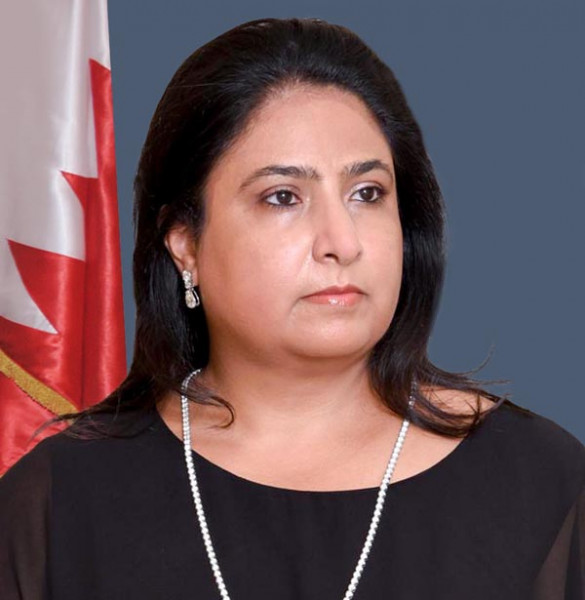 In line with its strategic plan to enhance the position of higher education in the Kingdom at an international level, Bahrain Polytechnic has opened its registration for its upcoming conference: "Education Beyond Borders: Internationalization Best Practices in the Digital Age", which will be held on October 19, 2021, under the patronage of the Secretary-General of Higher Education Council (HEC) and Deputy Chairperson of its Board of Trustees, Her Excellency Dr. Shaikha Rana bint Isa bin Duaij Al Khalifa.
Academics, educational institution leaders, and industry members around the world who wish to participate and discuss internationalization best practices in the digital age, as well as the opportunities and challenges, can register through the conference's website: ebb.polytechnic.bh
The conference will host local and international universities to discuss best international practices to attract students from different countries to study in the Kingdom of Bahrain. The conference will be conducted in a hybrid manner, where participants will be attending physically and virtually. Physical attendees will be present at the campus, while following health precautionary measures, and the remaining participants will be viewing the conference virtually.
Dr. Reem Albuainain, Acting CEO of Bahrain Polytechnic, stated: "Internationalization plays an important role for the future of Bahrain's education system, as we aim to become a hub for higher education in the region. Bahrain Polytechnic's 2020-2024 strategic plan consists of internationalizing its operations, and to do so means understanding the opportunities and challenges that lie ahead."
"Through the keynote speakers, panel discussions, and interactions with experts from across the world's best institutions, this conference aims to offer an opportunity for universities to learn from each other's experiences when it comes to exploring the future trends considering the digital era."
Posted on 12 October, 2021 in News